From beginner to advanced.
introductory lesson
1 hour private lesson in which we teach how we handle and care for our horses, as well as assess existing knowledge and skill. ($95) To schedule, please email [email protected] or click the button below.

*Update 8/17/2023*
Currently, due to their size and advanced age, our lesson horses can only accommodate students under 6ft tall and under 180lbs.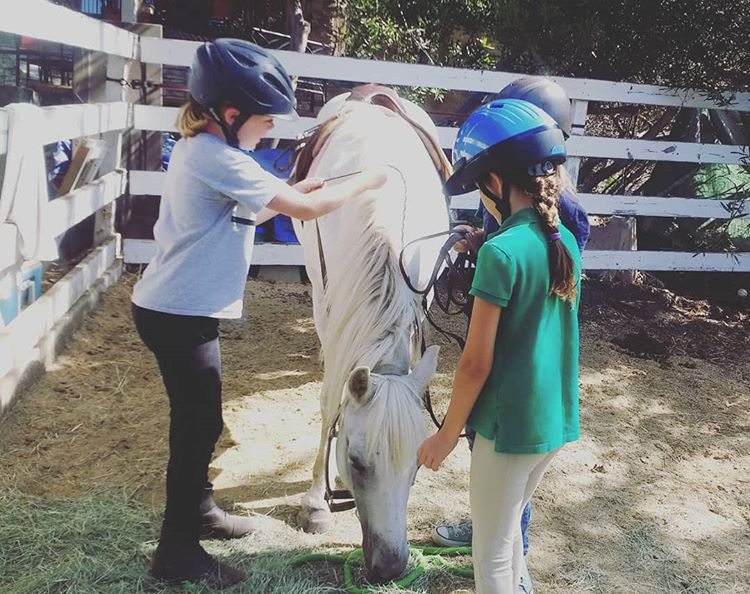 All lessons and training take place weekly and are billed monthly. Prices shown reflect (1x/week, 2x/week, 3/week)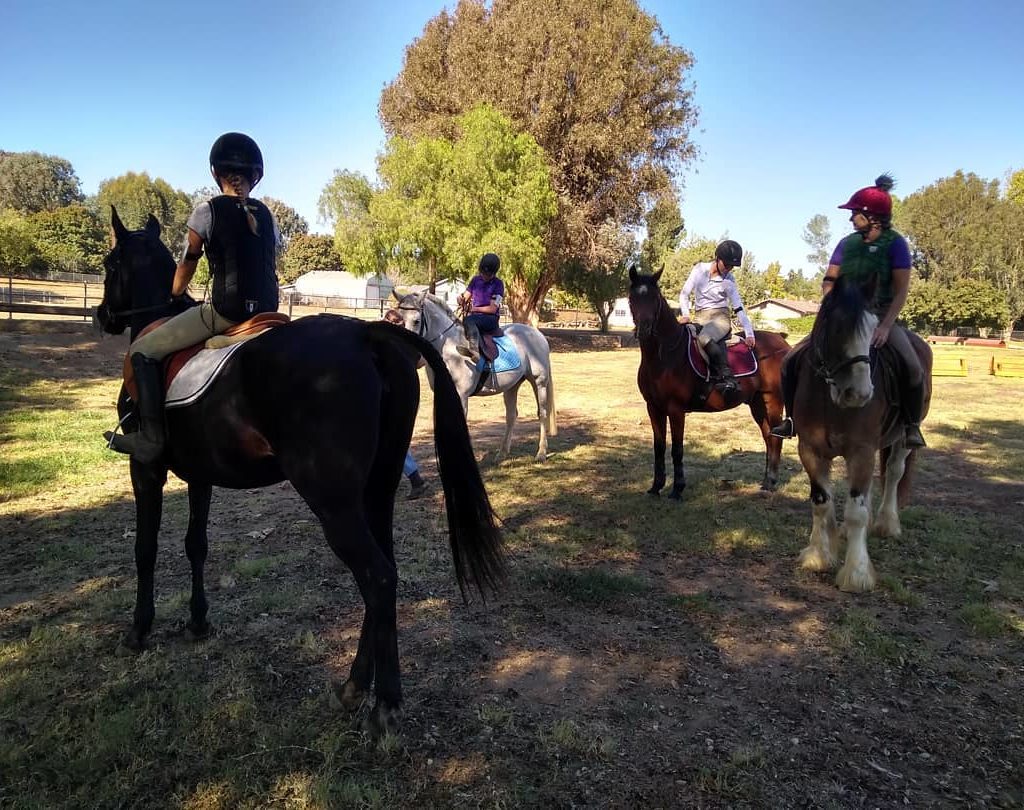 group lessons
1 hour group lessons with 2-6 riders. 15 minutes of supervised grooming, tacking, and horse care, and 45 minutes of mounted instruction (more beginner/younger skewed lessons may have more of a 20-40 split) ($295/ $510/$725)
private lessons
30 minute private lessons. Our Private lessons are aimed at our most beginner riders who need to build stability, confidence, and focus in the saddle before joining a group lesson, as well as our most advanced riders who require more individually focused instruction on their personal horses. ($310/ $610/$900)