Get to know our two-legged and four-legged staff.
Mission
Horsemanship Academy is dedicated to providing quality and fun instruction in both horse riding and horse care, without the pressure to compete. We emphasize equine care based on communication between horse and rider to achieve harmony and success.
An avid horse enthusiast since age 5, Ariel has spent her time in the horse industry not just learning about riding, but how 'learning' as a concept, works. Ariel uses this knowledge in her lessons to create a fun and engaging atmosphere where students learn how to assess both their own performance and that of their horse.
 Ariel's riding background includes competing in dressage up to 3rd Level in the USDF Open Division, miles and miles of trail riding, and in the more recent years some showjumping and eventing. Ariel is a Nationally Certified Pony Club member. 
Our four lesson horses are all elder equines with a wealth of knowledge and experience to share with beginner riders. We work hard to keep them happy and healthy in their advanced age.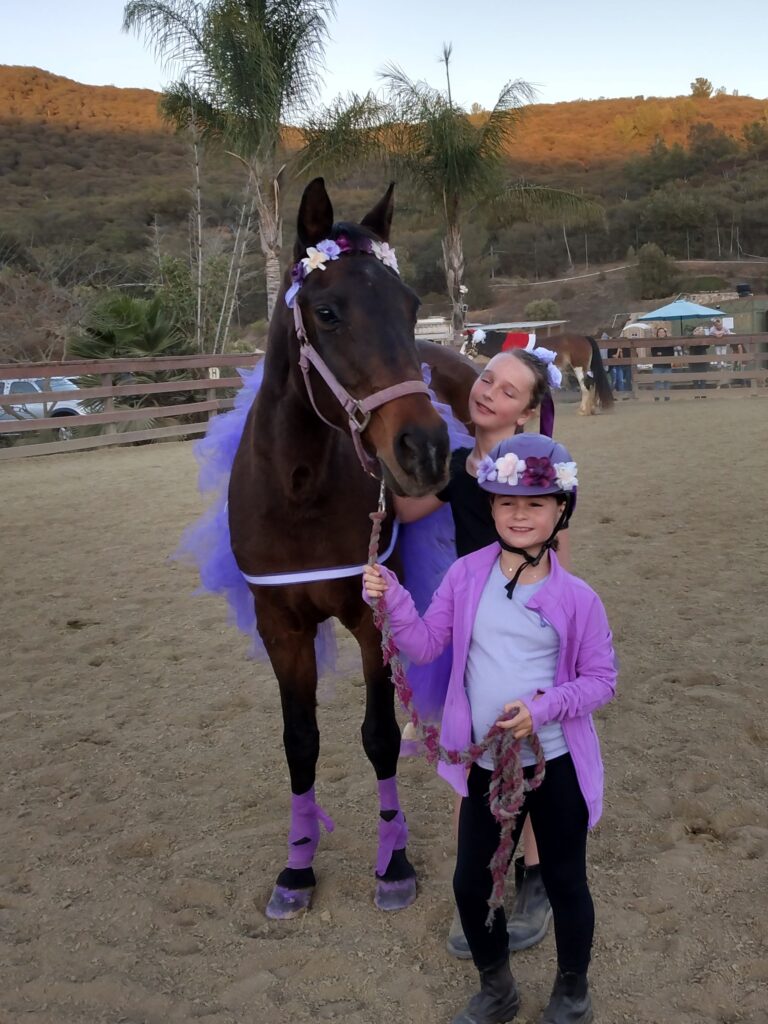 Maggie joined the lesson horse crew in 2017 and is adored by our littlest riders for her gentle personality. Maggie came to use from a well-intentioned but poorly executed Equine Sanctuary in Imperial Beach, so we can only guess based on her teeth and her conformation that she is a 25+ year-old Standardbred.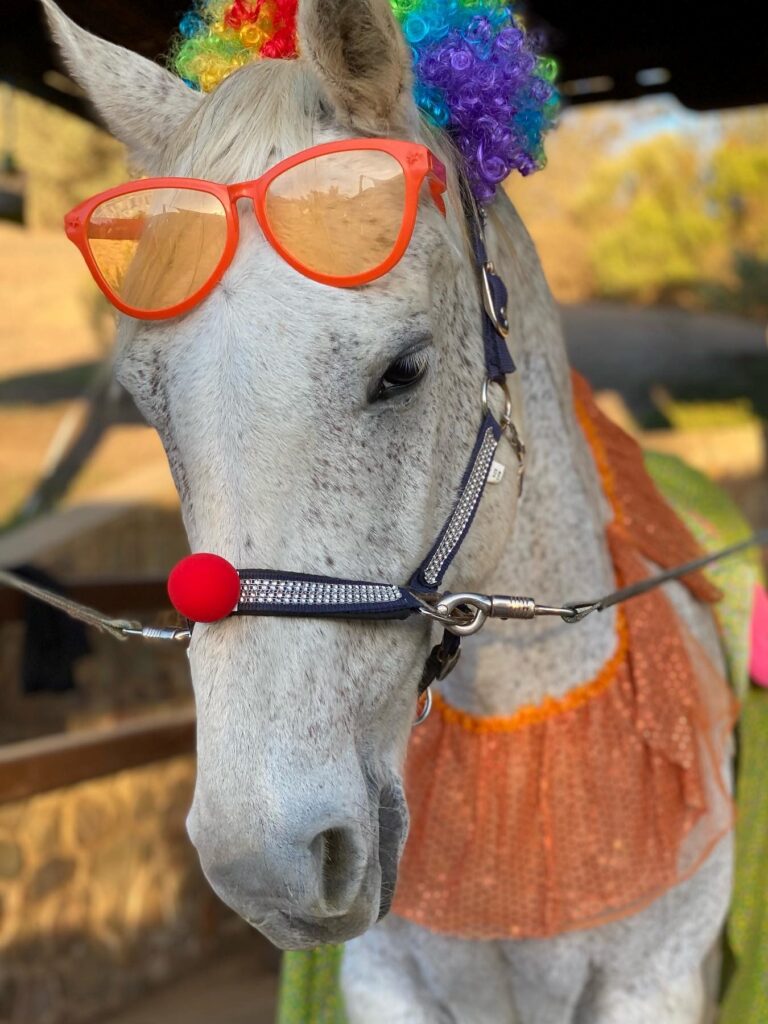 Romeo has been a student favorite since he joined the program in 2014. A stately 25-year-old Quarter Horse and gentleman, Romeo is happy to bring students to their first shows, trail rides, and Halloween dress-up parties. He is our current apple bobbing champion.
Fiona or 'Fifi', our 21-year-old Welsh Pony, has been with Horsemanship Academy since its beginning. Fifi is always hungry and is more than happy to show students all of the places she thinks food might be hiding. Fiona is certainly our most opinionated lesson horse, but she's so dang charming you can't help but love her!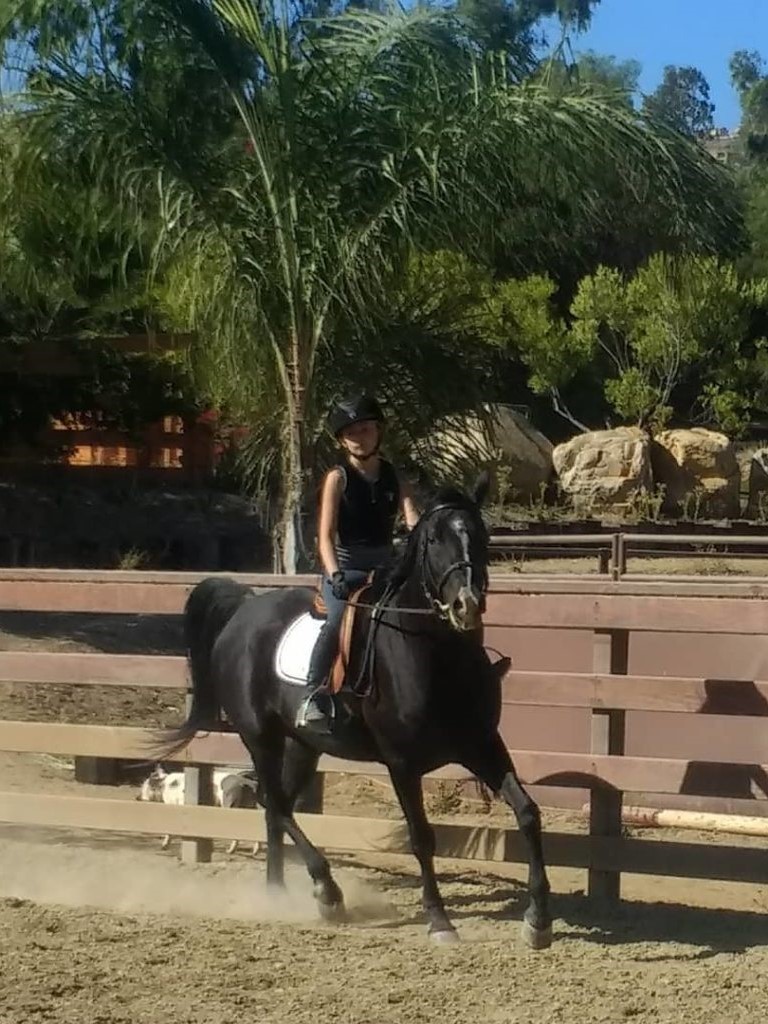 Bahiya, our 17-year-old Arabian mare, is the newest addition to the lesson program. Her incredibly sweet personality makes her very popular, but she also has fans for her willingness to get up and GO! Bahiya has a genetic condition that resulted in a patch of hair loss on her croup(above the tail area).